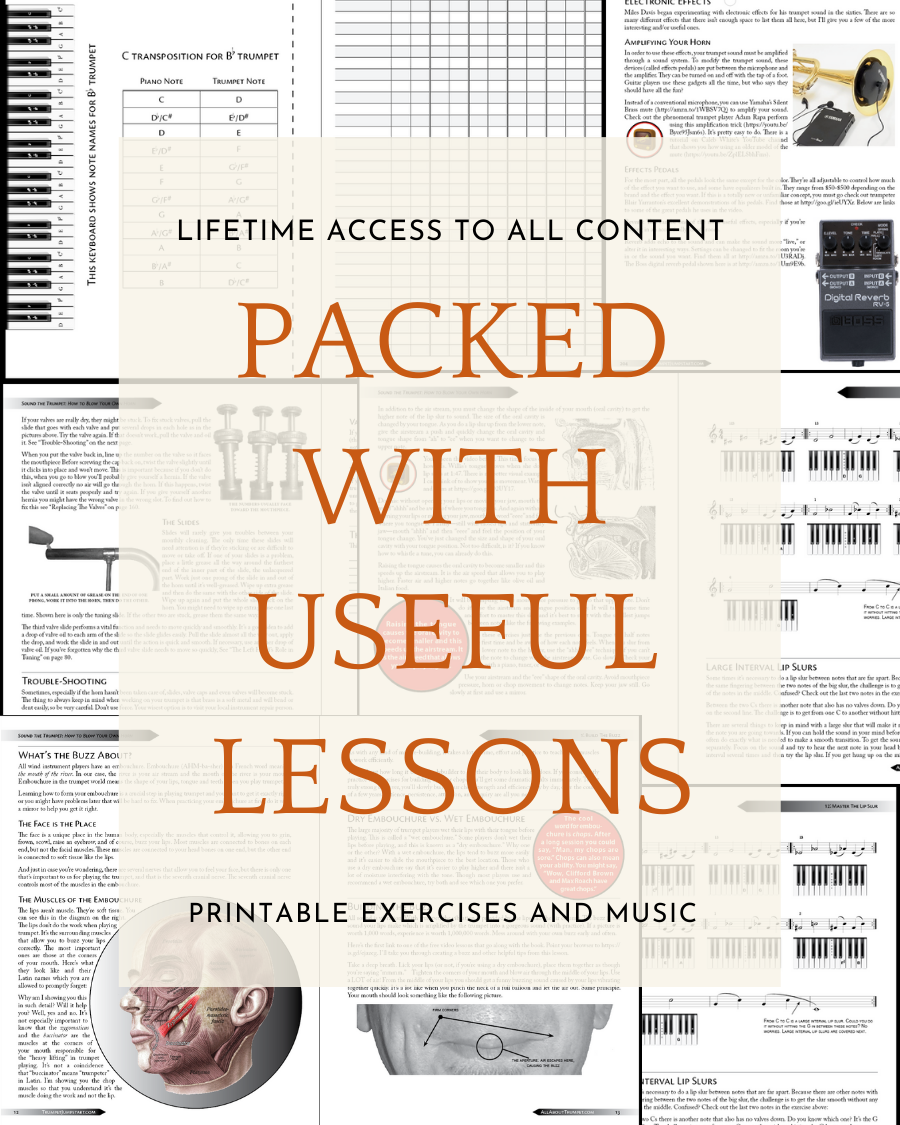 What You'll Learn in These
Short, Easy Video Lessons
This course covers everything you need to play trumpet right now. Don't guess or leave it to chance.
You'll get better faster this way.
You'll make a good sound, play your first written notes, use the proper grip, know how to oil valves and maintain the horn, get written music, increase lip strength, use your air properly, use your tongue properly, and get some troubleshooting help. All this and bonus lessons on how to practice.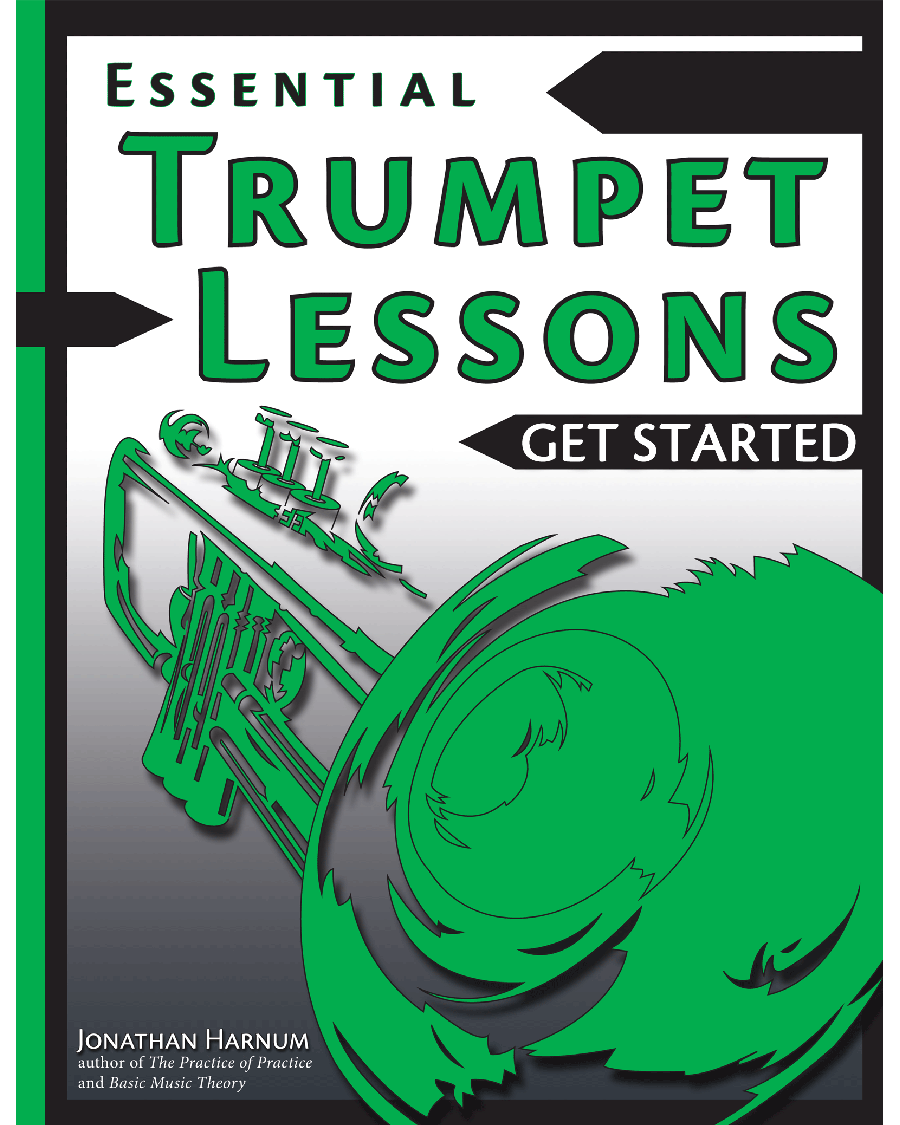 Video Lessons Based on the
Best-Selling Trumpet Series
This Trumpet Course will take you all the way through this book and then some!
Included are video lessons and troubleshooting on all aspects of getting good tone out of your horn. Filled with printable music and exercises, as well as expert troubleshooting, backing tracks and other useful tips and tricks.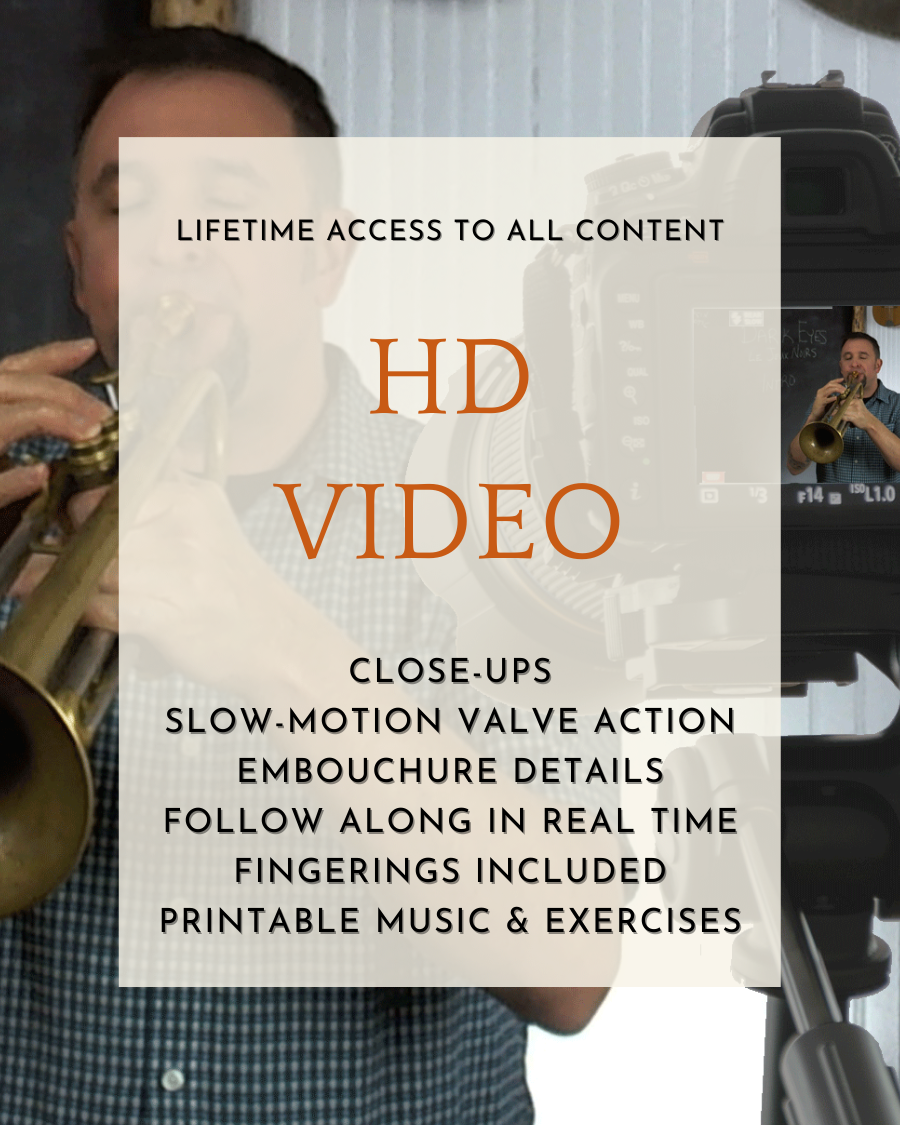 Up Close and Personal
I use the latest technology and software to capture crisp, clean video and vibrant sound.
Back when YouTube was 1 year old, I started filming trumpet video lessons and boy has technology come a long way! These lessons pop and you can see everything clearly, especially on an HD screen.
Example Curriculum
Available in days

days after you enroll

Basic Information
Available in days

days after you enroll

Getting a Good Sound
Learn This Great Song
Covered by masters like Louis Armstrong and Dizzy Gillespie, this song is easy enough for beginners to have fun with, too! I'll walk you through everything you need to know and practice do have a blast playing Dark Eyes. Click through to check out the curriculum. Same money-back guarantee.